International Recognition. Special education in Ukraine and worldwide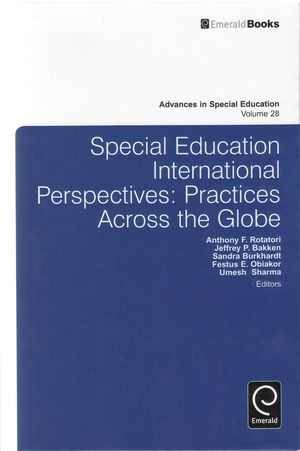 sponsored by the world known scientists in the field of special pedagogy. Among them - the specialists of the Institute of"Special education. International experience and perspectives "- a multi-international publication, Special Pedagogy of the NAES of Ukraine Alla Kolupaeva, Oksana Taranchenko, Elyana Danilavichutye. The current volume of the edition describes Ukrainian experience in this field.
The aim of the analytical work - different aspects comparative study and practice of education of people with disabilities around the world, modern trends and prospects for progress in special education of children and youth in the represented countries. For the first time in a similar study presents materials from all over the world. Proceedings of researchers from the US, Canada, Mexico, the UK, Norway, Spain, Sweden, Switzerland, India, New Zealand, China and others provide a unique opportunity to analyze the positive experience in the development of "special needs education". The significance of the study - that, despite the differences in the types and levels of education, educational systems is one of the key elements of the modern world model of social organization, attractive for countries that have lost their totalitarian regimes.


Прес-служба НАПН України
10:56 05.02.2015