Congratulations from the President of the National Academy of Educational Sciences of Ukraine Vasyl Kremen on the 30th anniversary of Ukraine's Independence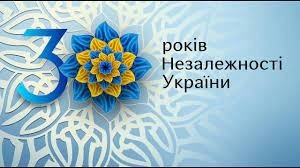 From the National Academy of Educational Sciences of Ukraine and from me personally, accept my sincere congratulations on the occasion of the Independence Day of Ukraine!
30 years of struggle and work for the revival of the Ukrainian state have hardened and made us stronger. Remembering all the heroes who gave their lives for the freedom and statehood of the Ukrainian people, we realize the responsibility to our descendants for the further development and strengthening of our country.
I sincerely wish you good health, peace and prosperity! I wish you inspired work, consistent successful actions, achieving unity and understanding, new victories! Let the pride for our state be justified, and innovative development in all spheres of society will become a reliable basis for a happy future of Ukraine!
Vasyl Kremen,
President of the National Academy of Educational Sciences of Ukraine,
President of the Society «Znannya» of Ukraine,
Academician of the National Academy of Sciences of Ukraine, Academician of the National Academy of Educational Sciences of Ukraine

14:05 23.08.2021