Greetings from the President of the National Academy of Educational Sciences of Ukraine on the Independence Day of Ukraine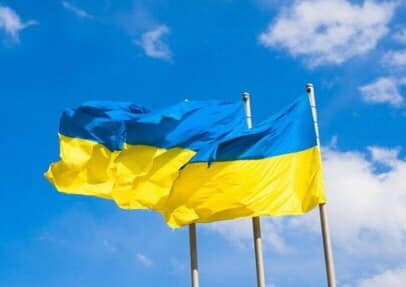 Dear scientists, educators, colleagues, friends!
From the National Academy of Educational Sciences of Ukraine and from me personally, accept sincere congratulations on occasion of the Independence Day of Ukraine!
Our Independence, chosen by work and struggle, intelligenceand efforts of many generations of Ukrainians, is the most precious thing that the Ukrainian nation has, apart from itself.
Over the thirty years, huge changes and extraordinary gains have occurred on the territory of Ukraine,the main of which is the consciousness and right of generations of independent citizens, full of confidence in their own strength, in the right to establish a free and independent Motherland - Ukraine as an equal subject of the international community.
The Ukrainian people pay an extraordinary price for freedom and the right to create a historical nation, with its huge culture, ancient history, own mentality and traditions.We are united in our desire to defeat the enemy as soon as possible and rebuild the country, making it stronger, more powerful, richer and more beautiful.
I am sure that thanks to the heroic efforts of the Armed Forces of the entire Ukrainian people, of each of us, our dream of VICTORY in the war with the aggressor will become a reality.
I sincerely wish you all a speedy peace, good health and well-being! Strength of spirit, energy and inspiration, optimism and new achievements for the benefit of Ukraine!
Vasyl KREMEN,
President of the National Academy Educational Sciences of Ukraine,
President of the "Knowledge" Society of Ukraine,
Minister of Education and Science of Ukraine (2000-2005),
Academician of the National Academy of Sciences of Ukraine,
Academician of the National Academy of Educational Sciences of Ukraine

14:32 23.08.2022