Statement of the National Academy of Educational Sciences of Ukraine of April 21, 2022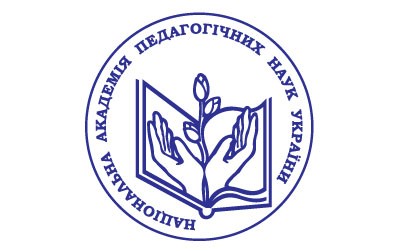 For almost two months now, the russian federation has been cynically destroying peaceful towns and villages in Ukraine. Innocent people die, including children. Rocket and artillery shelling destroyed educational institutions of various levels, research institutions, sports facilities and hospitals. Millions of people are forced to leave their homes and seek safe places to live. Due to the horrific bombings of the russian aggressors, pupils and students are deprived of the opportunity to receive education, but have to stay in basements where they are found by the russian military, tortured, raped and killed, as was the case in Bucha, Borodyanka, Irpen and other once picturesque towns.
Scientists of the National Academy of Educational Sciences of Ukraine, as well as millions of citizens of Ukraine, are forced to leave their homes in search of a safe place to live. Those who remained in Ukraine, risking their lives, continue to take an active part in countering russian aggression, to increase efficiency to accelerate victory. They are supporting the functioning and development of science and education, economy in all regions of the country. They are volunteer, help Ukrainian fighters, provide social and psychological assistance to the affected population, all participants in the educational process (pupils, students, teachers, parents); coordinate the activities of psychologists of the education system and units of the State Emergency Service of Ukraine, to work on the information front.
The NAES of Ukraine is sincerely grateful for the solidarity and support of its scientific institutions and all scientific, scientific-pedagogical and pedagogical stuff, all Ukrainians in this indescribably difficult for our country time of military aggression of the russian federation against Ukraine.
We are deeply moved by the attention and sympathy of our foreign colleagues for the fate of millions of Ukrainians who suffer from the aggressor′s inhumane treatment of civilians, including children, resulting in numerous casualties and the destruction of peaceful towns and villages.
In the event of a violation of generally accepted international law by the russian federation, the NAES of Ukraine terminates any cooperation with russian and belarusian scholars who explicitly or tacitly supported the aggressor′s military actions and cannot be a part of the civilized academic world, cannot be foreign members, honorary doctors of the National Academy of Educational Sciences of Ukraine, cannot implement any joint projects.
The NAES of Ukraine calls on the international scientific and educational community to suspend all cooperation with russian and belarusian scientists, join forces and do everything possible to protect Ukraine, Europe and the entire civilized world from bloody russian military aggression.

17:37 21.04.2022