Letter from a Sales Manager Central and Eastern Europe «Sciendo» Petr Otakar to the President of the NAES of Ukraine Vasyl Kremen about support academic journals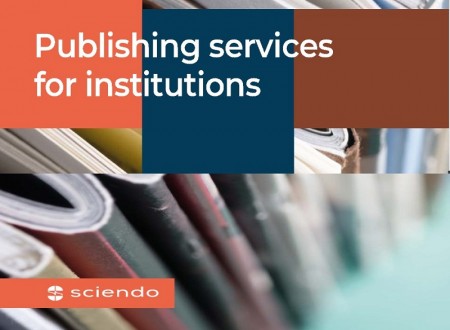 Sciendo
Dear Professor Vasyl Kremen,
Hope this emails finds you well!
My name is Otakar Petr and I am the Sales Manager at Sciendo, responsible for the Central and Eastern Europe incl. Ukrainian market. I am writing to you since our company management decided to support academic journals published by Ukrainian institutions. We would like to offer you free of charge Sciendo hosting and distribution platform, along with our marketing, indexation and production services for your journal.
Sciendo services close on 300 scientific institutions from over 40 countries, offering world-class technology and publishing solutions. The publishing platform we provide is one of the most advanced on the market, developed on an ongoing basis by our technological department to ensure that our clients receive the very best solutions and functions available. Our platform receives 10,000 visits daily and over 4.5 million visits per year and is offered in several language versions: English, German, Polish, French, Italian and Spanish. Our readers reach us both through direct browser searching, as well as through our global distribution channels including the libraries we send the content to, and the abstracting and indexing services Sciendo manages and administers.
I would be delighted to hear about your journal and learn more about your objectives. I know that you might have very limited capabilites to meet at the moment, so please let me know if you are interested, then we can discuss details and how this supoort will look like.
You can find additional information regarding the company and our services below.
Looking forward to hearing your thoughts.
Best regards,
Otakar Petr
Sales Manager Central and Eastern Europe
Sciendo
T: +420 603 930 144

12:27 17.03.2022