«In the frame» and «behind». Vasyl Kremen's Documentary Novel to the 200th Anniversary of Antarctica's Discovery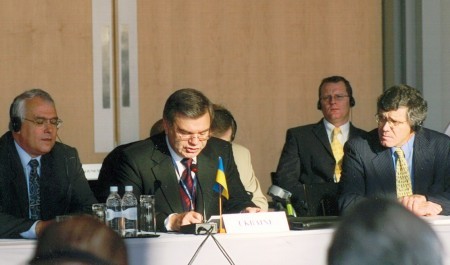 The Antarctica′s sensational discovery is 200th anniversary this year. In 1820, according to Wikipedia, the ships of three captains approached Antarctica or its ice shelf: Fabian Gottlieb von Bellingshausen (captain of the Russian Imperial Navy), Edward Bransfield (captain of the British Navy) and Nathaniel Palmer (seal hunter from Stonington, Connecticut).
On January 30, the British expedition of Edward Bransfield and William Smith reached the Trinity Peninsula, which is the part of the continent, so it is believed that they were the first to open the mainland.
According to the Soviet historiography, the first to see the continent were the members of the expedition of the Russian imperial fleet, under the command of Fabian Bellinshausen and Mikhail Lazarev, on January 28, 1820. Although later studies and expedition data by the British Bransfield and Smith cast doubt on this statement. The Bellingshausen expedition included Lazarev′s deputy Lieutenant-Captain Ivan Zavadsky, a Ukrainian from Gadyach, Cossack lineage.
In December 1911, the Norwegian expedition of Roald Amundsen first reached the South Pole. It was several months ahead of the British expedition of Robert Scott. The members of the latter died on the way back from starvation and exhaustion. Part of the expedition that Robert Scott left on the coast, including Poltavian Anton Omelchenko, who became a member of the Royal Geographical Society (England), survived.
So it is not surprising that the United Kingdom intended to transmit the independent Faraday Antarctic station to Ukraine. However, it was still necessary to prove that an independent Ukraine has the capacity to carry out scientific research at the current level and is able to achieve its goal. Vasyl Kremen reminisces about this, at the time of the described events - the Head of the Humanitarian Policy Service of the Head of Administration of the President of Ukraine, and later - the Minister of Education and Science of Ukraine (2000–2005).

17:36 13.02.2020