The overall goal, joint efforts - significant results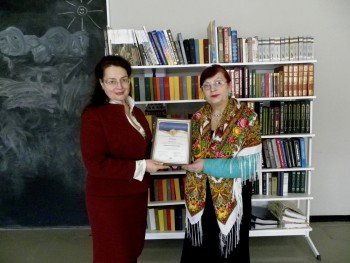 On March 17, 2017 in the frame of the Eighth international exhibition "Modern educational institutions" a round table "The innovative scientific and educational project "Popular methods for teachers, educators and parents" was held. Experience of implementation of innovative educational and research project was presented to the educational community.
It was realized by the scientists of the NAES of Ukraine and employees of the publishing house "Family Matters".

17:35 28.03.2017